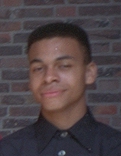 Introduction
My name is Peter Troon and I was born on Thursday October 24, 1974 in Paramaribo, the capital of the Republic of Suriname.
I am an experienced IT Professional. I am a Senior in my area of expertise. Currently I have the role of a Senior Test Consultant/Specialist. After many years of studying and educting myself I started to work as a Java Developer in 2001. In 2006 I started to work on assignments related to software testing. I also reported about the performance. In 2007 I switched jobs and became a tester.
Career
On March 1st, 1999 I started to work at a company that was called EuroNet at that time. I started as a helpdesk employee. I learned a lot about internet protocols, internet users and ofcourse how to handle customers in a proper way. About six months later I got the chance to work for that company as an intern. We did a lot with ColdFusion, JavaScript and ofcourse plain HTML.
After my intership I continued to work for the company and at in the beginning of 2000 I got the possibility to join a team of Java programmers who were building a content management system. I graduated on a part of that system in January 2001 and after that EuroNet offered me a job. At a certain moment EuroNet became Wanadoo. In total I spent over five years with this company
In 2004 I was employed by Atos Origin and started to work as a consultant. I succesfully did assignments for several customers. In 2007 I became a software tester. I started to work for ClientSoft and became a Load- and Performance Tester. In 2009 ClientSoft was acquired by Ymor and I was employed by that company. In 2012 I moved to the next step in my carreer. I became a testing and release manager. This was an internal job. Since I wanted to go back to the consultancy I started at another consultancy company in 2013. In my that job I was working as a senior tester. I have been a freelance test automation engineer/specialist since mid 2014. I am good at it because of my programming skills.